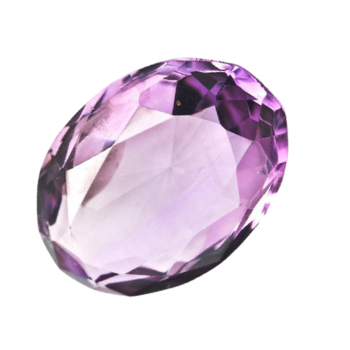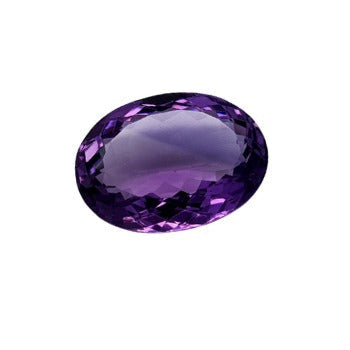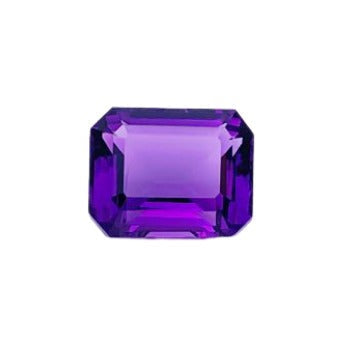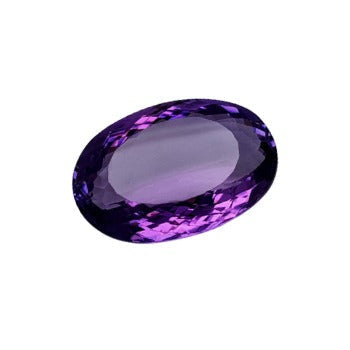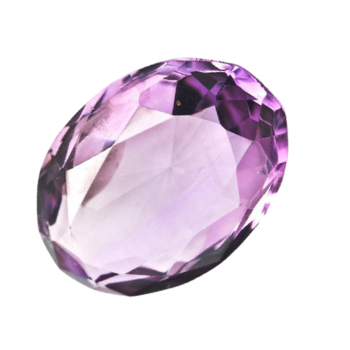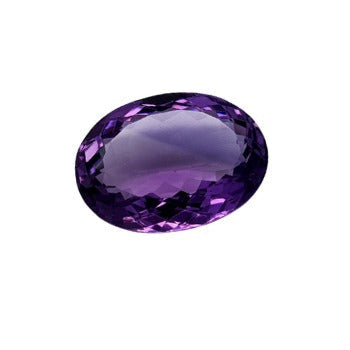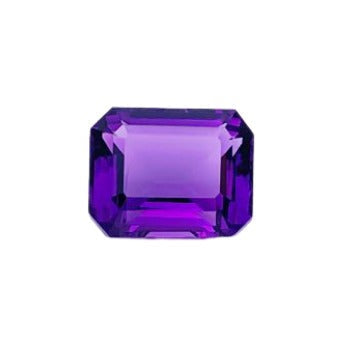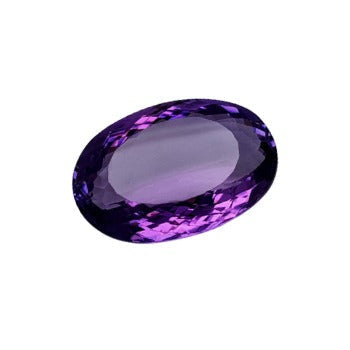 Amethyst:-
Amethyst as a healing stone is known to calm and protect the mind.
It soothes those who have engaged in constant rigorous mental activity.
It has been deemed "nature's tranquilizer" by many healers because of it's effectiveness in relaxing not only the mind but also the nervous system.
It is a great stone to use if you are trying to increase your psychic abilities and enhance you intuition.
Amethyst is an excellent stone for meditation and for opening the third eye.
It increases your ability to open to new ideas and help open the channels to your higher self. For this reasons many suggest amethyst for those seeking spiritual growth.
Try Amethyst to drive off insomnia and promote peaceful and healing sleep. It is commonly used to relieve headaches, sugar imbalances and general edginess.
Besides being a stone of tranquility and repose, amethyst is also known to enhance mental strength, stability, and vigor.
It also is protective in averting the mind from psychic attacks and transforming negative energy in to that of positive and tranquil tenacity.
It is said to also have a relieving effect on stress, grief, depression, emotional despair and ineffective communication.
It is a beautiful violet-colored stone also known as a lover's gem, signifying faithfulness and true love.
It changes color when the wearer becomes ill.
Its radiance is increased if kept close to any poisonous substance.
The Greeks believed that those who drank from goblets made of Amethyst could not be intoxicated.
The roman women believed that this stone would preserve the affections of their husbands.
It is said that Amethyst prevented attacks from the thieves.
Amethyst has the tendency to help its wearer in every form.
As per its color (Purplish), an Amethyst represents two major Chakras of our spiritual body, namely "Third-Eye Chakra" and "The Crown Chakra". An Amethyst enhances the divine properties of these two Chakras helping in its wearer to grow with more of spirituality.
In Indian astrology, An Amethyst sometime is recommended as a substitute stone of "Blue Sapphire" to reduce the bad effects of the malefic position of Saturn (Shani) in the horoscope of a native.
An Amethyst is found great, if used by scientists, physicians, astrologers, research scholars, mathematicians and those who have great deal of work related to mind and calculations as Amethyst has the divine power to empower the concentration.
People born with the sign, Capricorns (Kumbha) and Aquarius (Makara), Taurus (Vrishabh) and Gemini (Mithun), should wear an Amethyst.
People born with their birth numbers of 3,4 and 8 should also wear Amethyst.
Wearing an Amethyst may result in sudden upturn in your financial, luxuries, comfort and love life related fortune.
Gemstone is one of the best and result oriented remedy which will help you to get desire positive result.
It is important to note that a gemstone is powerless unless it is energized in a proper manner. It may contain impurities in the form of negative energies which need to be cleansed before it can become ready to wear.
We at Saigems have developed a proprietary method to cleanse, energize and attune a gemstone especially for you. It is based on our deep research and understanding of the vedas and related astrological scriptures.
We ensure you of the best quality & authenticity of the gemstone, until gemstone is not genuine, it will not give you the desired result.
For 100% assurance, we check each gemstone by third party Govt. approved gemological Lab.
Saigems.co.in also provide Ring/Pendant services. This will act as a protection against the threat of replacement or damage to the gemstone while making a ring or pendant from a local jeweller.
Why Should You Buy Gemstones From Us ?
Gemstones helps in solving most of the problems of our life. Also the proper gemstone for a particular problem will give you much benefits.
You will be getting proper advice to choose a proper gemstone according to the problems that you are having.
You will be getting good and high quality gemstones. It will be highly energised according to your horoscope and will be sent to you so that you can get the benefits of it. We have different kinds of gemstones, yantras,  rudraksha and thus we say that we are One Stop Solution for all your problems.
Delivery Instructions:
We will deliver your gemstones in 3 to 4 days through courier and we will inform you not only when your order is placed but also when it is shipped from our location.
Please feel free to write email: info@saigems.co.in or call any time on 08690057235 (India) / +918690057235 (Out of India) for more information about our delivery procedures, about Gemstones, Rudraksha, Yantras or any of our products and services.
Frequently Asked Questions
How to avail this service ?
To avail our 'Talk to Astrologer' Service, you need to fill our form giving necessary details. You need to call us to schedule an appointment with our astrologer. Once you get a fixed time and date, you can then call at that time and speak to your preferred astrologer.